Welcome to Holbox! Discover the hidden paradise in the Caribbean. 🏝️
If you're searching for a paradisiacal destination in the Mexican Caribbean, look no further, Holbox is the perfect place for you! This small island located in the state of Quintana Roo is renowned for its white sandy beaches, crystal-clear waters, and rich marine biodiversity. Moreover, its laid-back ambiance and rustic charm make it a unique and special destination.
Explore the Island by Bike! The most fun and eco-friendly way to get around. 🌈
One of the best ways to explore Holbox is by bicycle. The island is small and flat, making it perfect for two-wheel adventures. You can rent a bike at various spots on the island and enjoy a pleasant ride through its colorful and peaceful streets. Plus, it's an eco-friendly option that lets you experience every corner of Holbox at your own pace.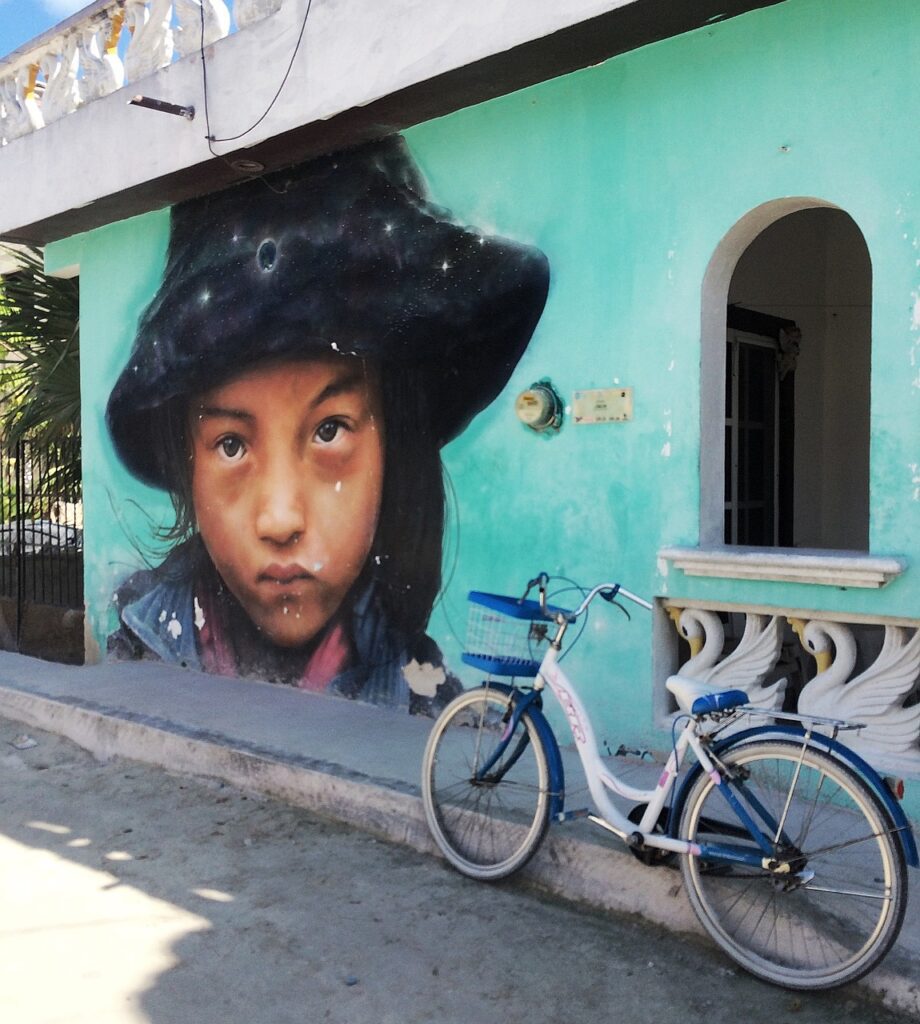 Want More Comfort? Discover the charm of Holbox's horse carts. 🌺
If you're looking for a more comfortable and picturesque option, horse carts are an excellent transportation alternative in Holbox. These colorful horse-drawn carts are a tradition on the island and offer a unique experience. You can hire a cart to explore Holbox's main attractions, like the town center or the beach. It's a delightful way to discover the island while relaxing and enjoying the scenery.
Dive into Holbox's Crystal-Clear Waters and Be Amazed! 💦
One of Holbox's main attractions is its crystal-clear waters. The island boasts a large coral barrier that protects it, creating a unique marine ecosystem. Dive into its waters and discover the underwater magic that lies beneath. Swim alongside sea turtles, admire the stunning corals, and explore the colorful fish that inhabit the area. Don't miss the chance to snorkel or dive in Holbox; it will astonish you!
Explore Marine Life! Discover Holbox's unique species. 🐠
Holbox is known as a paradise for marine life enthusiasts. The island is home to a variety of species, including the majestic whale shark. These sea giants visit Holbox's waters during the summer months, offering visitors the unique opportunity to swim alongside them. Additionally, you can spot dolphins, manta rays, and a plethora of migratory birds. Don't forget your camera; you'll want to capture these unforgettable moments!
🚌 Need a Quick Transfer? Discover public transportation options. 🚍
If you need to get around the island quickly, Holbox offers public transportation options. Golf carts are a popular mode of transport, allowing you to reach your destination swiftly. You can also take a taxi, which will comfortably and safely take you wherever you need to go. Make sure to inquire about fares before hopping in to avoid surprises.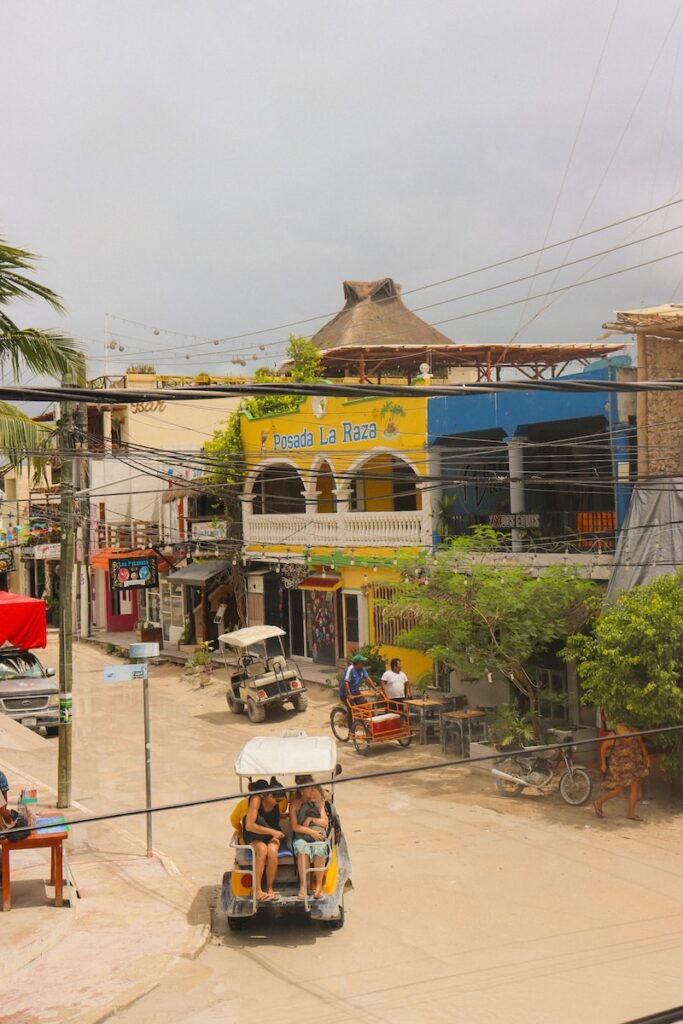 🚤 Embark on a Boat Tour! Discover the island's treasures. ⛵
One of the best ways to explore Holbox's surroundings is on a boat tour. These tours will take you to breathtaking places, like the famous Yalahau Cenote, a freshwater lagoon surrounded by mangroves. You can also visit Bird Island, where you'll see a variety of birds, such as flamingos and pelicans. Don't miss the chance to enjoy a beautiful sunset on the Bioluminescence tour, where the waters light up with bright colors.
🍽️ Savor the Local Cuisine! Taste the authentic flavors of Holbox. 🍹
Holbox isn't just famous for its beautiful beaches but also for its delicious food. You can't leave the island without trying traditional dishes like octopus ceviche, tikin-xic fish, and lobster tacos. Additionally, you can enjoy a variety of tropical fruits and refreshing drinks like the famous coconut rum cocktail. Indulge in Holbox's authentic flavors and enjoy a unique culinary experience!
Holbox is a true paradise on Earth that will leave you in awe with its natural beauty and relaxed atmosphere. Whether you prefer exploring the island by bike, enjoying a cart ride, diving into its clear waters, or exploring its rich marine biodiversity, this Caribbean gem has something for everyone.
Don't miss the chance to visit Holbox and discover the magic this island has to offer. We guarantee you'll fall in love with its charm and won't want to leave! So pack your swimsuit, camera, and adventurous spirit, and get ready for an unforgettable experience in Holbox.
Don't wait any longer and book your trip to Holbox today! 🌴🌊🚲
Our restaurant El Chiringuito, is the perfect choice for those looking to enjoy a delightful dining experience by the sea. Situated right on the beach, our establishment offers a breathtaking view of the ocean and a serene ambiance that will immediately transport you to a state of relaxation. At El Chiringuito, we pride ourselves on offering an extensive menu that caters to all tastes and preferences. Whether you're in the mood for fresh seafood, succulent steaks, or flavorful vegetarian options, our talented chefs will create dishes that will tantalize your taste buds. Indulge in our delectable seafood dishes, made from the finest locally sourced ingredients. Our friendly and attentive staff will ensure that your dining experience is nothing short of exceptional. Whether you're a local looking for a leisurely seafood lunch or a tourist craving a romantic dinner by the sea, we guarantee that you will leave our restaurant feeling satisfied and content. So why wait? Come and experience the magic of El Chiringuito, where delicious food, breathtaking views, and impeccable service combine to create an unforgettable dining experience by the sea.
FREQUENTLY ASKED QUESTIONS ABOUT TRANSPORTATION ON HOLBOX ISLAND
What's the best time to visit Holbox?
The best time to visit Holbox is from May to September when the weather is warm and the waters are calmer. Also, during these months, you might have the chance to swim with whale sharks, a unique experience.
What other places can I visit near Holbox?
Near Holbox, you can visit the Ría Lagartos Biosphere Reserve, a natural sanctuary where you can spot flamingos and other bird species. You can also explore the Mayan ruins of Ek Balam or visit Isla Mujeres, another paradisiacal destination in the Mexican Caribbean.
Is it safe to swim with whale sharks in Holbox?
Yes, it's safe to swim with whale sharks in Holbox. Tour operators follow strict regulations to protect the animals and ensure visitors' safety. Moreover, guides will provide instructions and accompany you throughout the experience, ensuring you make the most of this incredible adventure.