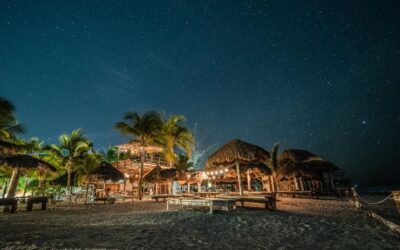 How Many Days Are Ideal to Fully Enjoy Holbox? 🏝📅 Holbox, a hidden gem in the Mexican Caribbean, offers a range of experiences that vary based on the length of your stay. Wondering how many days you should spend in this paradise? Keep reading and discover how to make...
🌟 See What Our Visitors Say!
Discover firsthand accounts from fellow travelers. Your insight could be the next guide for someone's unforgettable Holbox adventure. Dive into our Google Reviews!
Sans doute le meilleur beach restaurant de Holbox. On y a déjeuner plusieurs fois et passé de très bons après-midi à chilers..la nourriture est excellente et à prix corrects....le coucher de soleil est superbe depuis ce point....le personnel est très sympa
Claudio Consigli
2023-08-10
Questo luogo è magnifico! Il servizio e il cibo sono i migliori che io abbia provato durante il mio soggiorno in Messico! Sono venuto qui ogni giorno e le attenzioni di Ernesto mi hanno fatto sentire a casa! È stato tutto bellissimo! Grazie!!!!!
Excelente lugar. Muy recomendable
Meindert van Duijvenbode
2023-07-31
Top locatie om een dagje te chillen op het strand! Lekkere salsa muziek op de achtergrond geeft je het perfecte vakantie gevoel, goed eten en bediening. Voor een minimale spend van 500 peso voor een dag krijg je een bedje erbij. Beter dan de clubs op het strand bij playa Holbox!
Alleen op de strandbedden geweest en dat was top! Service is top en het strand dat erbij zit is ook top.
Avenida Pedro Joaquín Coldwell s/ número, 77310 Holbox, Quintana Roo. Mexico
Follow us on the networks
Avenida Pedro Joaquín Coldwell s/ número, 77310 Holbox, Quintana Roo. Mexico